Volpara Health Technologies (ASX:VHT) today released its quarterly report for Q3 2018 which included a significant downgrade to its forecast Annualised Recurring Revenue (ARR). This did not come as a surprise to me, because it was known by last quarter that they would need a heroic acceleration of growth to achieve the $9 million forecast.
Volpara #ASX $VHT guiding to a heroic couple of quarters.
(Disc: I hold, but consider it too richly valued right now) pic.twitter.com/rNtZtuXPqd

— Claude Walker (@claudedwalker) October 28, 2018
While I still hold shares, I had sold down heavily based on valuation. You can see the new forecast below: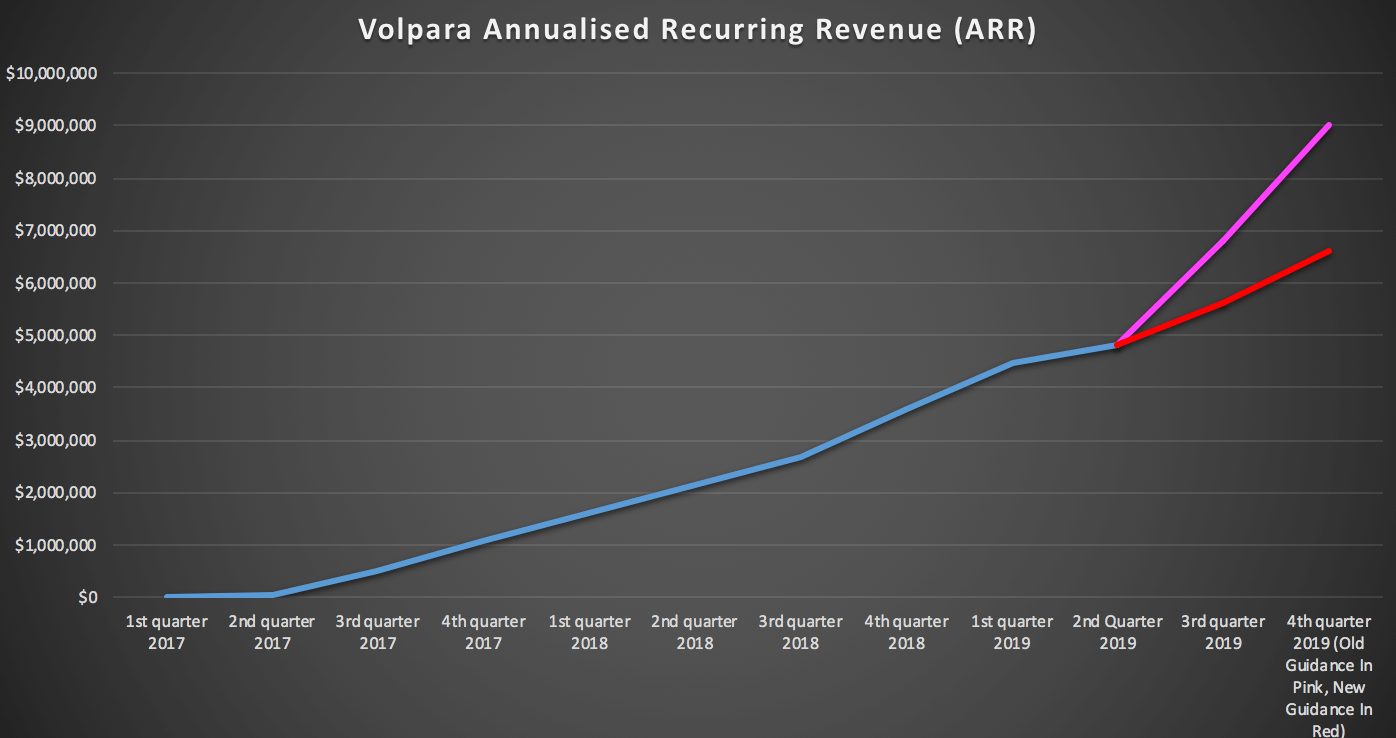 Personally I sold most of my shares and currently retain a very small holding because I really like what Volpara does and I think its an ethical investment. I proudly supported two capital raisings, both of which I did well from. I support this business and I hope it succeeds. But I am an investor for profit as well as good. Even assuming that the company beats its newly downgraded forecast of $6.6 million, it is not cheap. I think it may well make $7.5 million in ARR by the end of the year, but even then it is trading around 25 times *forward* ARR assuming they strongly beat guidance.
Please feel free to sign up to the forums and let us know what you think!
For timely coverage of small-cap stocks, join the Ethical Equities Newsletter.
Disclosure: The Author, Claude Walker, owns shares in Volpara at the time of publication, and will not sell for at least two days after this article. This article contains general investment advice only (under AFSL 501223). Authorised by Claude Walker