Clinuvel Pharmaceuticals (ASX:CUV) Profit Growth Continues: H1 2019 Half Year Results
Rare genetic skin disorder drug developer Clinuvel Pharmaceuticals released its half year results yesterday. Revenue increased 27% to $9 million, NPAT jumped 189% to $4.1 million and EPS spiked 183% to 7.5 cents. Operating cash flow rose 80% to $7.2 million, free cash flow was up 76% to $7.1 million and the company had $42.8 million in cash with no debt.
Costs reduced 3.5% to $5.7 million compared to last year with incremental revenue falling straight to the profit before tax line. Gross margins are close to 100%, marketing costs are minimal and other overheads are well controlled.
Such economics are possible because the company's only revenue generating drug, SCENESSE, is highly effective, well tolerated and the only approved treatment for the rare skin disorder erythropoietic protoporphyria (EPP). The frugality of management is a secondary factor.
Favourable foreign exchange movements contributed 9% of the total 27% improvement in revenue in the period.
On first glance it may seem that the stock is massively overvalued given it has a market capitalisation of $1.2 billion yet generated only $9 million in revenue during the half, growing at around 20% on an underlying basis.
However, there are a couple of mitigating factors. The first is that the business is very seasonal. Scenesse is mainly administered in advance of the three warmest seasons in the year. As the drug is only currently approved in Europe, this period falls into the second half of the financial year as can be seen in the charts below.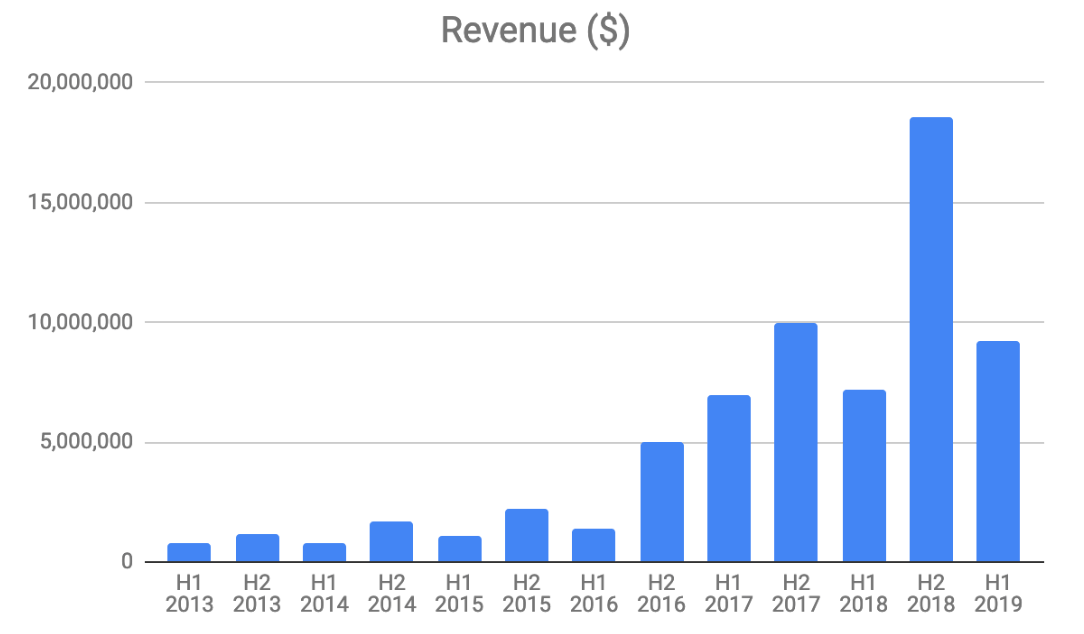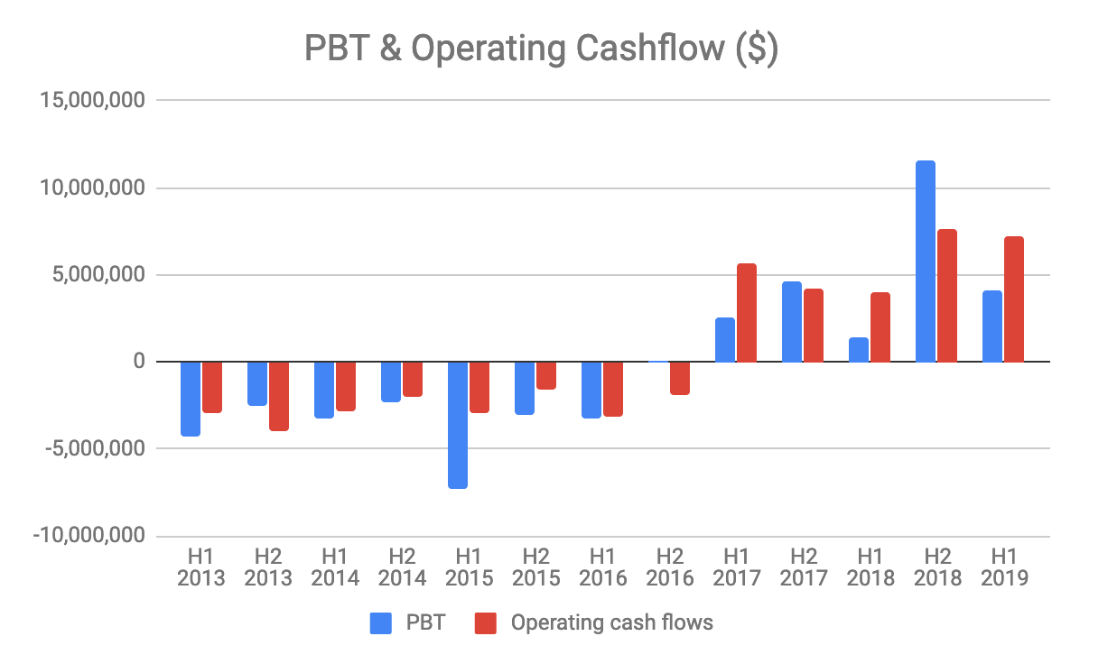 The second factor is the potential for FDA approval for SCENESSE, opening up the US market. In my view this is likely given the large and growing body of real world evidence generated since the drug was approved in Europe in 2014, showing that it is safe and effective.
The company received a boost in this regard on 9 January 2019 with the news that the FDA has set a Prescription Drug User Fee Act (PDUFA) date of 8 July 2019, evaluating the SCENESSE® New Drug Application as a Priority Review.
Clinuvel shares are up around 30% since I wrote this report back in September and I no longer own shares in the company on valuation grounds. In particular, I believe that profits could fall off a cliff when the company loses exclusivity for treating EPP with afamelanotide in around a decade's time. This is far from certain and for those interested, there is a discussion of this issue in the comments at the bottom of my original write up.
Note from Claude:
I have not sold any shares in Clinuvel, and while I may adjust my position size in due course, I have no current intention to sell out of the stock. I differ from Matt because I think there could be enough growth to justify the risk of losing exclusivity for afamelanotide. Clinuvel has a head start in terms of marketing and manufacturing expertise. I do, however, agree that there is a real risk of over-valuation if the market underestimates this risk.
For exclusive content, join the Ethical Equities Newsletter.

Disclosure: Matt Brazier does not own shares in Clinuvel at the time of publication. Claude Walker does own shares in Clinuvel and will not trade them for at least two days after the publication of this article. This article contains general investment advice only (under AFSL 501223). Authorised by Claude Walker.