Honey producer and distributor, Capilano Honey (ASX:CZZ) today announced its annual results for the 2018 financial year, as well as a takeover offer priced at $20.04 per share.
Total sales were up around 3.5% to $138 million and profit was up over 15% to $9.8 million on last year's weak result (assuming you exclude a capital gain). However, profit was flat on the 2016 result, indicating a weak growth trend at best. As you can see below, the company has not been successful at growing exports in recent years.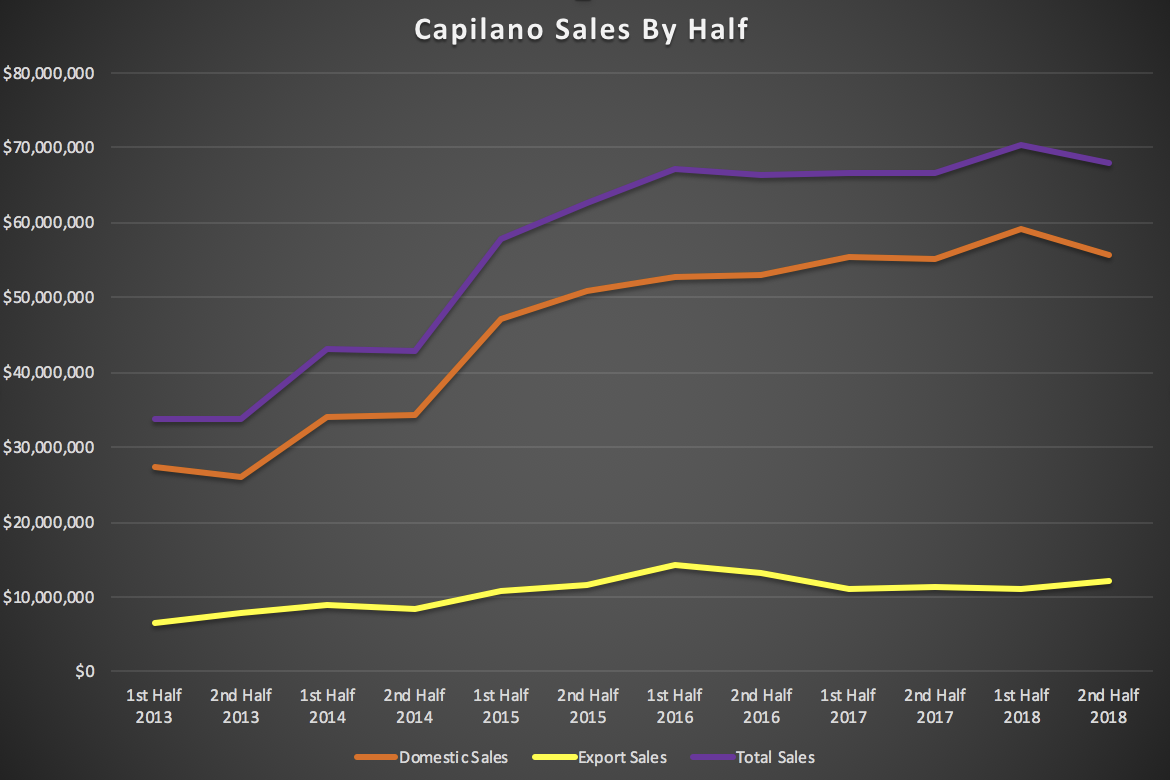 In keeping with recent performance, inventories increased and cashflow was weak, with the company achieving breakeven for the year on a free cashflow level. Thus, while these results were acceptable, they were not particularly positive.
Takeover offer
The interesting news today is that there is a takeover offer at $20.06, as you can see in the announcement below: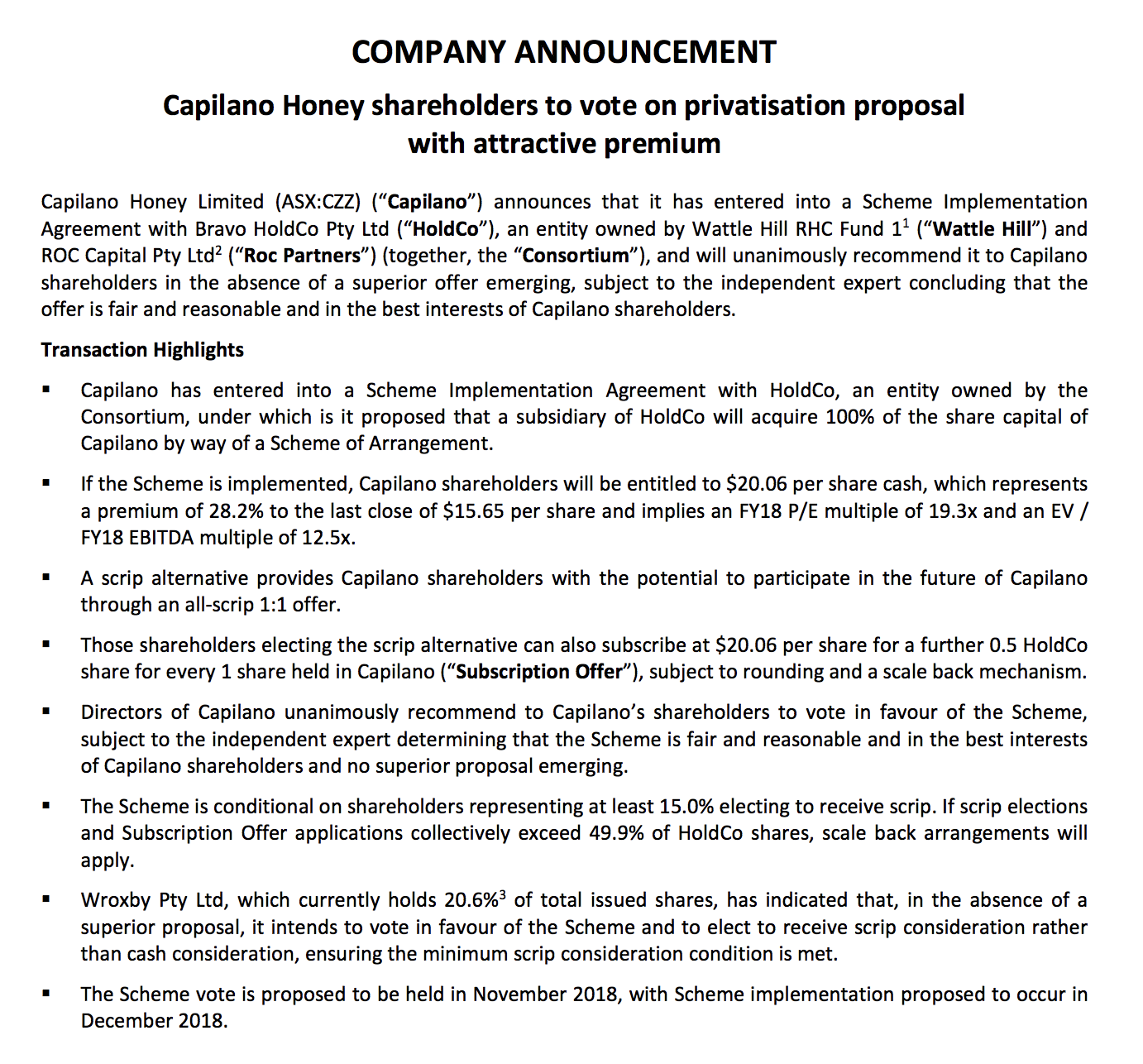 This looks like a reasonably good deal for shareholders, since it realises the strategic value of the assets. If the new buyer can accelerate sales to China as planned, they should get the better end of the bargain, but perhaps rightly so. With shares set to open at about $19.50, there may be a small arbitrage opportunity, but that's not something I would bother with. Overall this is a satisfactory end to an Ethical Equities story that started with this post:
Will Capilano Be A Sweet Investment?
I think we can answer in the affirmative.
The Author of this piece, Claude Walker, does not own shares in Capilano. This article contains general investment advice only (under AFSL 501223). Authorised by Claude Walker.